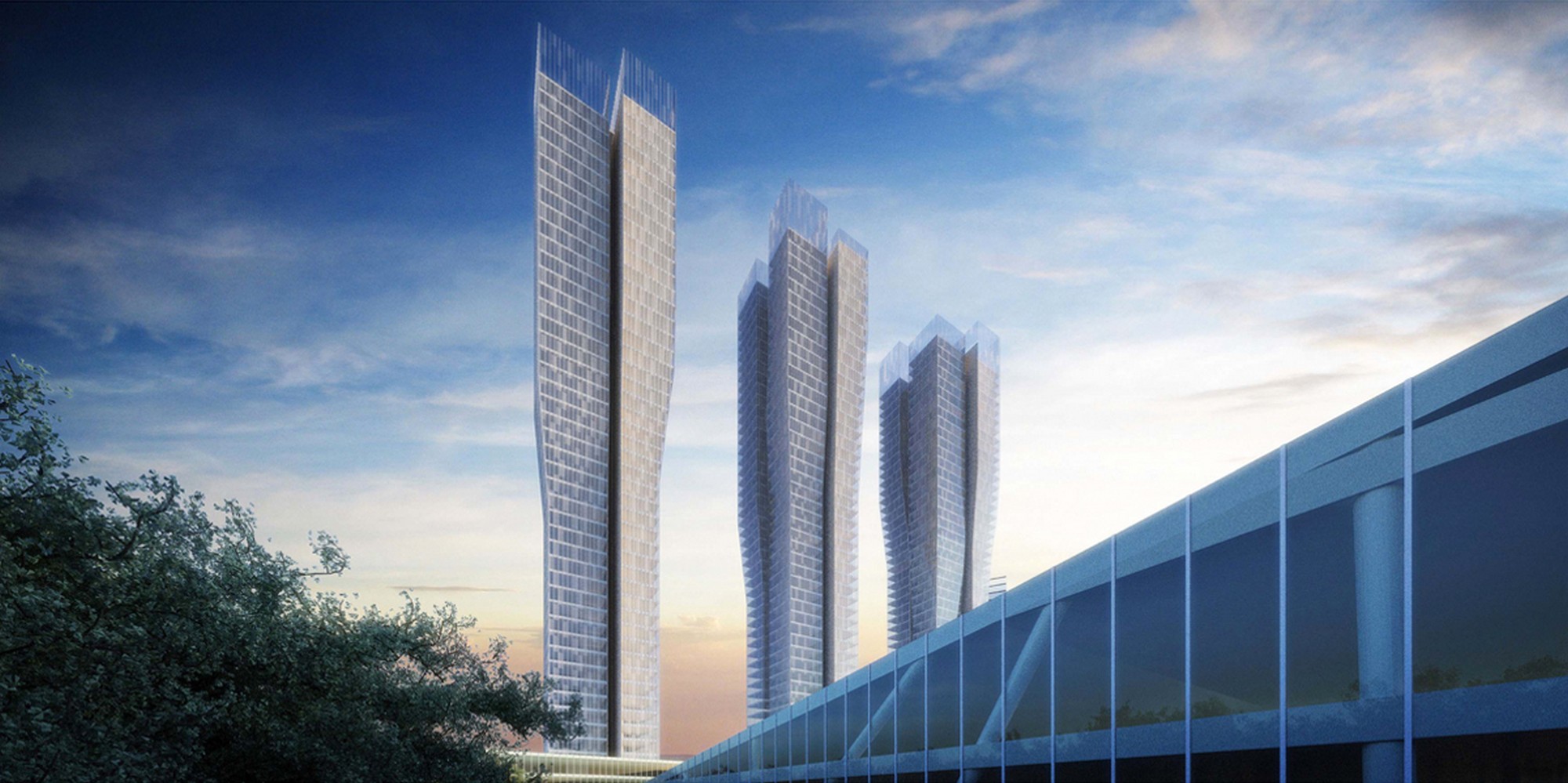 GINKGO TREE TOWERS
China Hangzhou 2008
The building is located in Hangzhou's landscape, a Chinese city situated south of Shanghai. The goal was not to create three skyscrapers, but a new urban landmark.
The towers are unprecedented and they are set to combine Italy and China's cultures.
The buildings' volume recalls the Gingko Biloba, the Chinese tree that inspired the project's name, and the Italian towers located in the historical centres of Florence, Siena and Rome.
STATUS

Competition Entry

PROGRAM

Residential & Hotel

CREDITS

Guido Bondielli Architects, Guido Giacomo Bondielli, Chiara Grassi, Stefano Trovato, Giuseppe Cinquini, Roberto Pardini, Nicola Andreozzi, Francesco Casile, Andy Chen, Stefano Bozzarelli

RENDER

Studio DIM
Related project