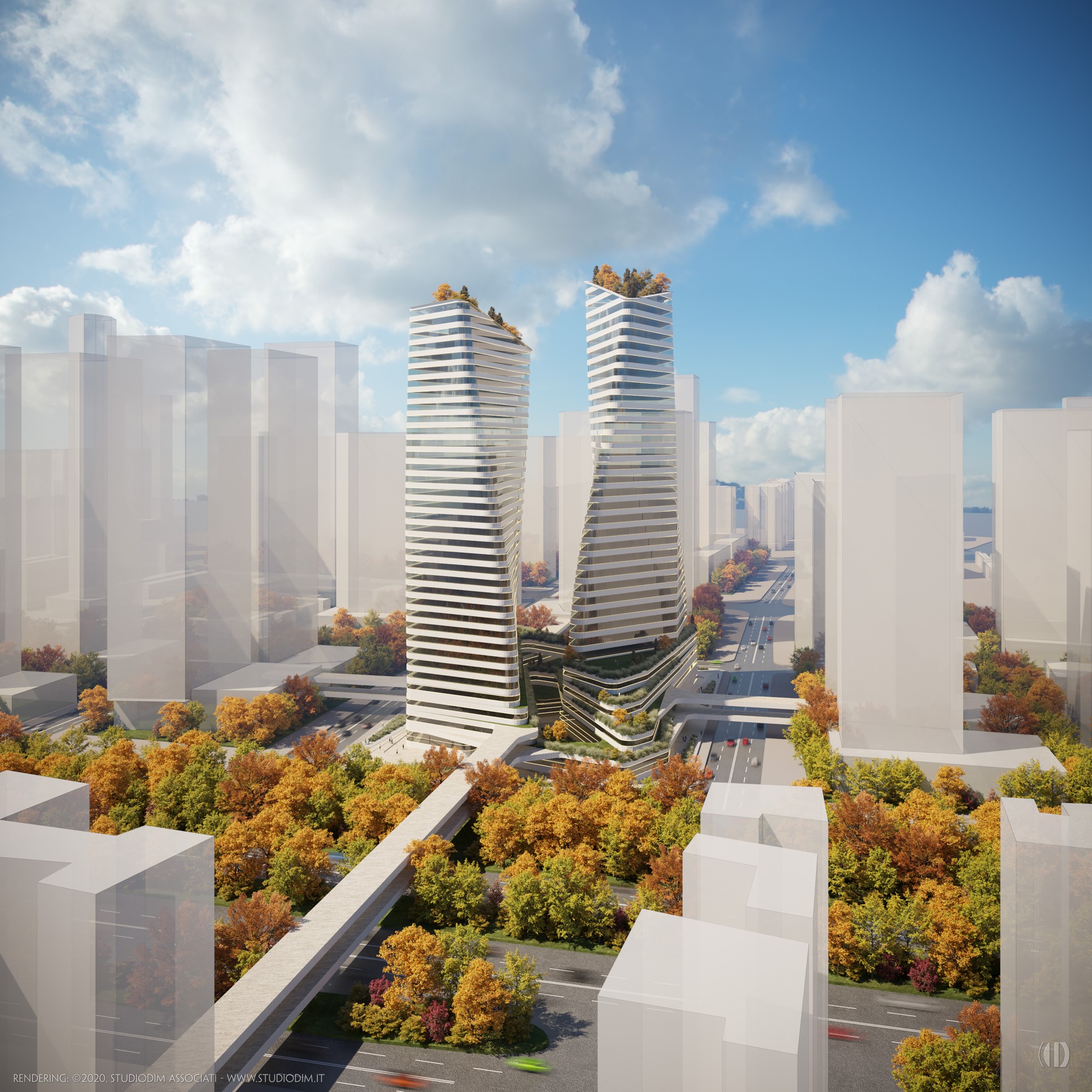 DFP_DANCING FLOWER POTTERY
China Dongguan 2020
The project called DPF (dancing flower pottery), arises from a series of aspects related to the morphology of the area, from the client's requests and from the references of Chinese culture connected with the Italian one.
The result is a project characterized by two sculptural towers, which rise with a constant planimetric section, rotating along the vertical axis, a sinuous building that has as its reference the combination of Chinese glazed vases with those of the Italian artist Giorgio Morandi, objects with soft, sinuous and fluid movements.
The project involves the construction of two towers with a maximum height of 150 meters, destined for offices, overlooking a major road axis, called Dounguan Avenue. The principle is to create a sculptural complex, which can become the landmark of the area and not a simple building container of functions.
The facades are a repetition of overlapping floors, marked by the interval of the ceramic cladding along the string course and the glass window's belt of the floor itself. This cladding condition allows for easy reading of the movement of the 2 towers, reinforced at night by horizontal lighting.
The project is developed for 4 underground floors with destination for parking and part of the commercial on the floors near the zero level, 4 floors above ground (Podium) with commercial functions, offices and business center and the two towers that contain the offices.