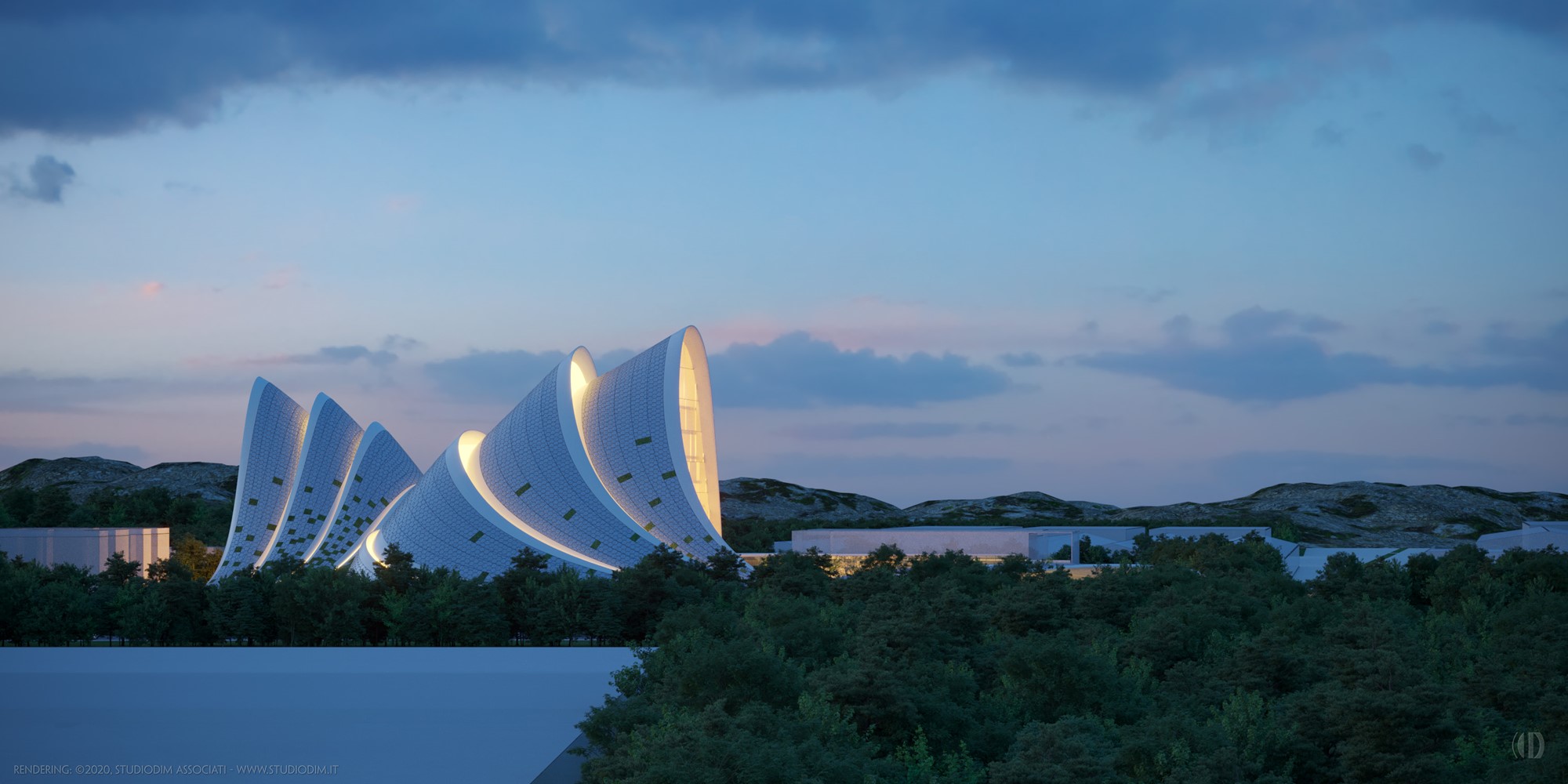 WR MOMA - MUSEUM OF MOSAICS ART
China Zhuhai 2020
The project stems from the customer's need to create a building suitable for containing, an exhibition space and a space dedicated to offices connected to each other but at the same time independent and located adjacent to the factory.
The intervention lot is characterized by a flat surface circumscribed by a road axis on one side and the factory and some office buildings are located on the opposite side.
The project area is located adjacent to a very busy road artery, so the project draws inspiration from a form capable of combining a volume that is both functional and an expression of the company that produces mosaics and ceramic materials for Architecture.
The result is a plastic, fluid building, anchored to the ground but which rises in a sinuous way, creating two large glass openings on the opposite sides, which identify the independence of one volume from the other.
Externally it appears as a sculptural shape, reinforcing the sinuosity with cuts on the facade, suitable for the flow of light and air inside. It has a roof that passes from a transition of green in the height near the ground, to become a mosaic covering in the upper part; a transition that allows the use and enhancement of the high-quality products that the company produces.
This interpenetration of materials is due to two aspects, on the one hand not to create a strong break between the ground on which the building rests and the construction and on the other to use more performing materials when the surface becomes a facade and roof. Therefore, an iridescent facade-covering in light colored mosaic, a dynamic surface whose color changes with the change of the weather.
Internally the two buildings have different heights: the office area has 7 floors above ground, while the exhibition area has 9 floors, as well as a basement dedicated to museum space and possibly parking.
The exhibition area is characterized from spot elevation - 1, 0 and +1 by large elliptical holes on which the ramps are engaged, creating a strong connection between the floors.