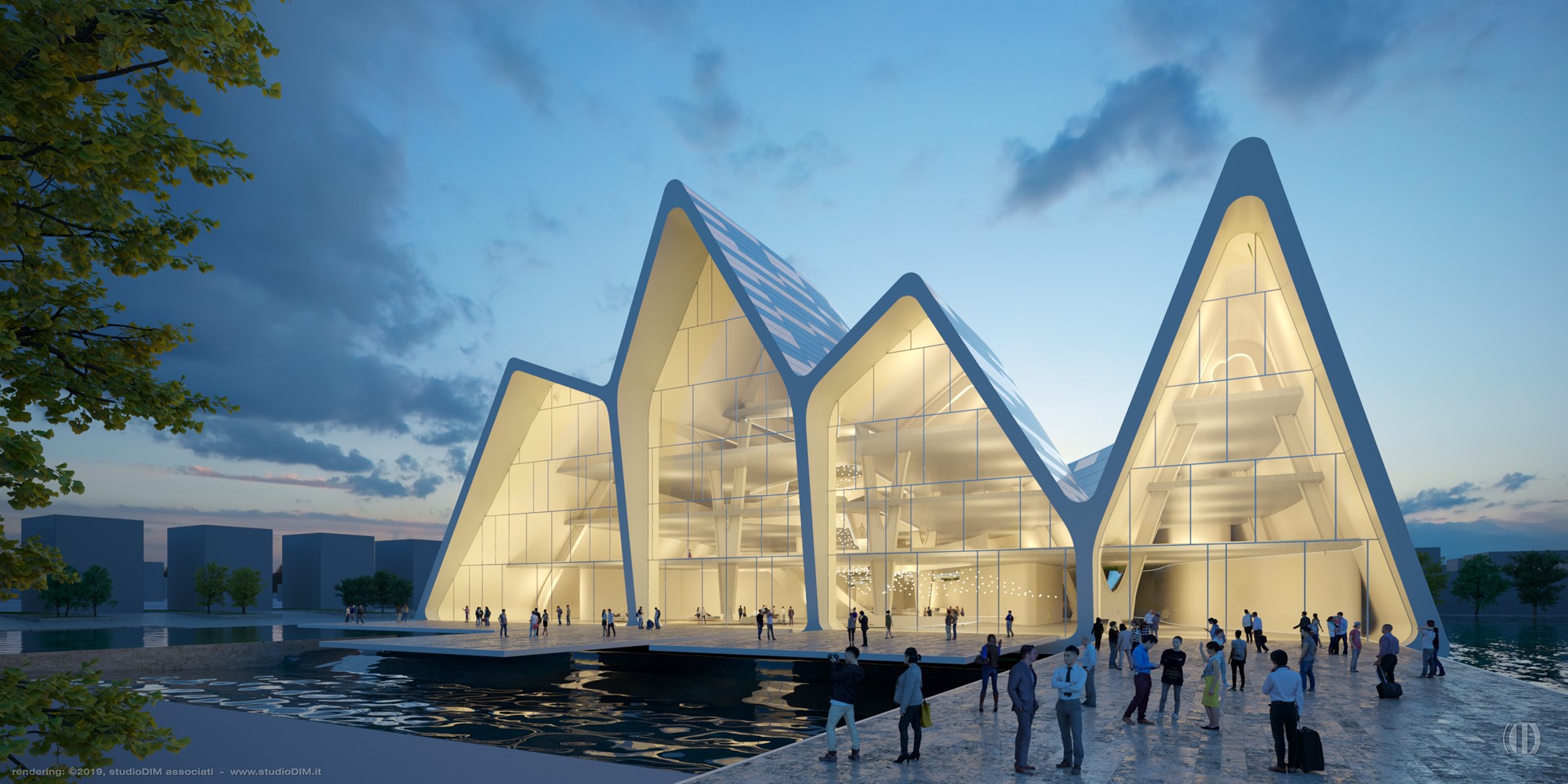 MOWMA - MUSEUM OF WORLD MOSAICS ART
China Zhuhai 2019
The project called MOWMA, Museum of World Mosaics Art, refers to a concept project for the Chinese company "White Rabbit", located in Zhuhai, which produces mosaics as coatings for Architecture, exporting them all over the world, which wishes to create a new directional-exhibition space for its products.The design intent came from several aspects:
- Customer requirements
- Sculptural building
- Identify the architectural form, from company references
- Relationship between the building and the lake in front
- Land-mark building
The project was conceived as a museum space, researching the volumetric shape, analyzing the rabbit as a symbol of the company, from this reference and following the studies and reflections, we concentrated on the anatomical shape of the rabbit's ear, which brought it closer to other ears allowed the development of an harmonious and sinuous volume as it is found in this part of the animal.
The result is a dynamic volume, both planimetrically and altimetrically, creating very flexible spaces. In fact, the building looks like a "plate" construction for 5 floors; sinuous plates that are substantially divided into two areas, one for various functions such as offices, services and another area to the exhibition area.
CREDITS

Guido Bondielli Architects, Guido Giacomo Bondielli, Andy Chen, Stefano Bozzarelli, Marco Lombardini, Francesco Rappelli, Alessandra Vezzi, Micaela Podestà, Francesco Bortone, Niccolò Bedei

PROGRAM

Directional Exhibition Space

STATUS

Competition Entry

RENDER

Studio DIM