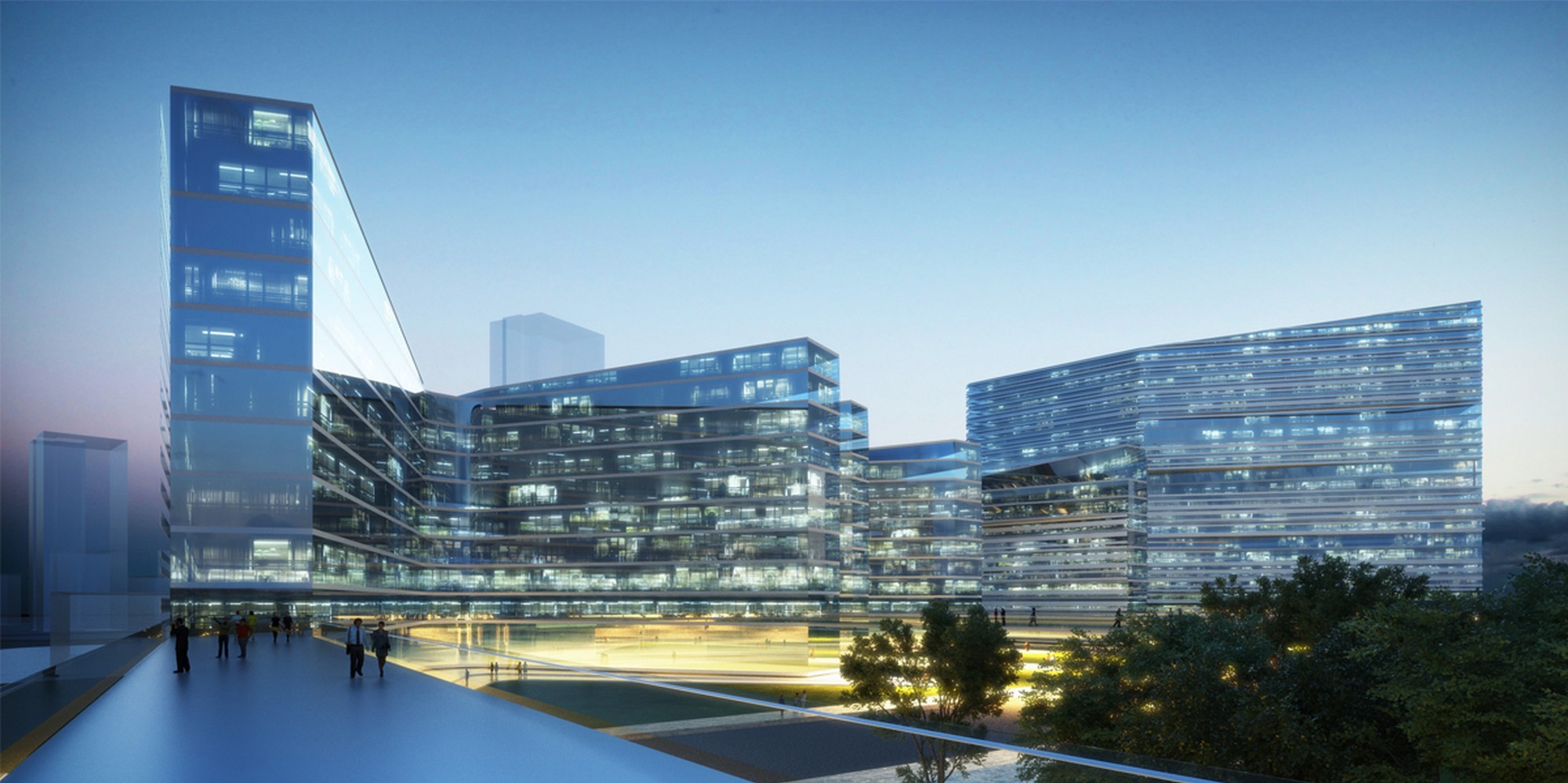 CRYSTAL COMPLEX
China Shanghai 2015
The goal is to create a dynamic and flexible architecture by creating fluid spaces with a strong connection between indoor and outdoor.
The lot's strategic position (in terms of morphology and urban planning) has so much potential that we must design a building meant to become the area's landmark.
The idea comes from the wish to design a volume inspired by the park and the river, achieved by creating dynamic shapes that allow the easy exhibition of the indoor surfaces; the building is born holding nature's hand, and nature gifts it its shape and volumes.
The masteplain is based on a design aiming for quality of life, and these criteria become fundamental:
- outdoor spaces, mainly green
- indoor spaces, comfortable and human-sized
- decrease of traffic
- environmental sustainability
The building is multi-purpose: 10% is designed for commercial use and 90% is going to house offices.The construction area is 133,000 sqm (1431 sq ft) wide. As mentioned above, the 90% of the building is going to house offices (111,700 sqm, 1202 sq ft) located on the upper floors, and the remaining 10% is going to become a commercial area (13,300 sqm, 143 sq ft) located in the first two floors.
The traffic remains at the lot's edge and the parking lots are above ground on the side of the building or underground, in order to create indoor green spaces free of car traffic. In addition to the lot, the landscape also includes the park located in front of our area. The river's presence influenced the intervention's project, in fact the area is characterized by levels at different heights with various layouts and by the typical sinuous development of the river course. The goal is to create an urban park that fits with the building, a space where nature and artificial become one.
RENDER

Studio DIM

STATUS

Competition Entry

PROGRAM

Office & Commercial

CREDITS

Guido Bondielli Architects, Guido Giacomo Bondielli, Francesco Casile, Giovanni Cuciniello, Lucia Liu, Stefano Bozzarelli