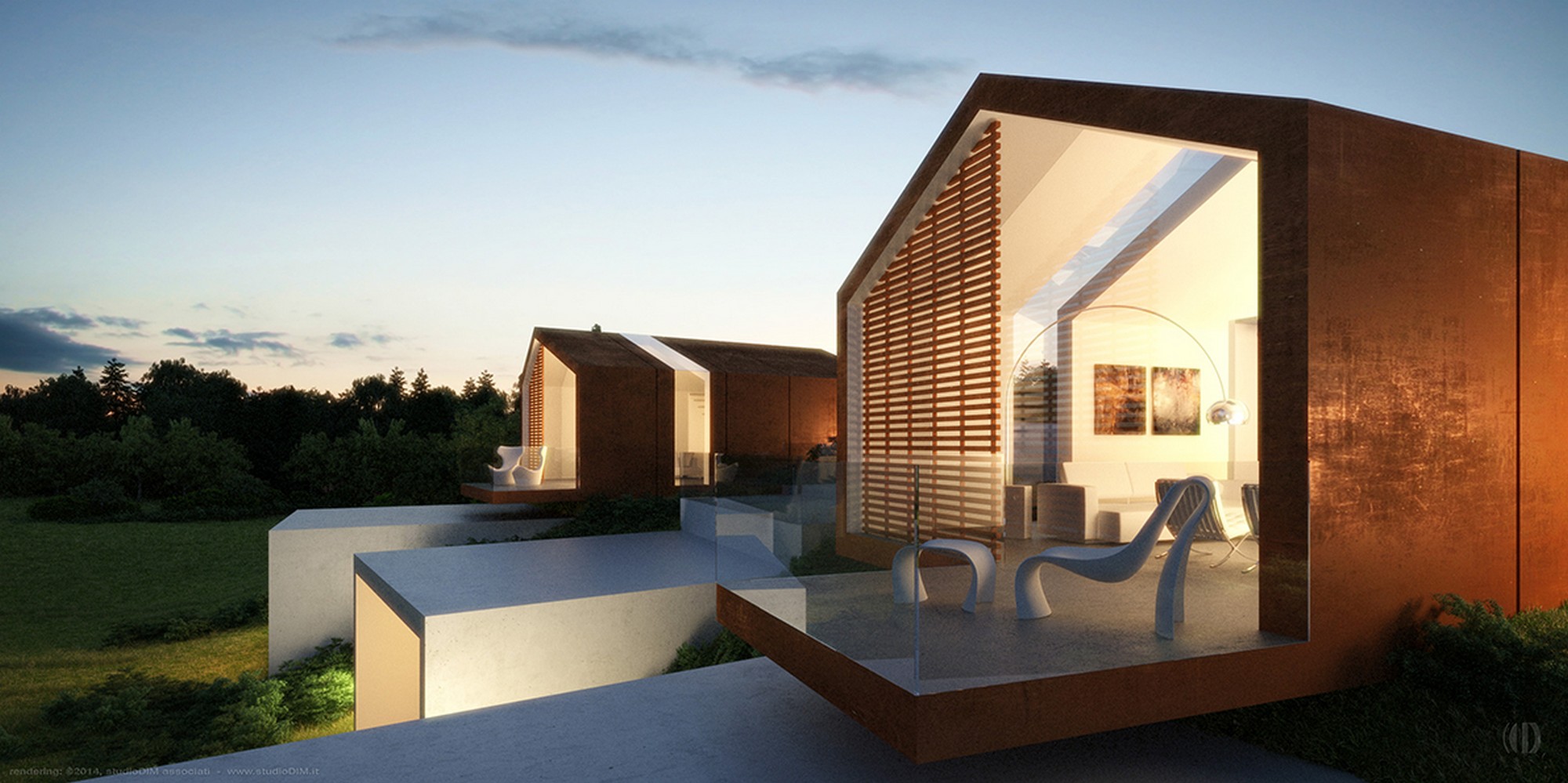 CLUSTER RESORT
Korea, Republic Of Je Ju-Do 2014

The design concept is located in Jeju Island, a Korean island of volcanic origin rich in breathtaking landscapes, with a subtropical vegetation characterized by frequent rainfalls and a temperate climate. The project comes from the owner's idea to realize a "resort" that fitted perfectly with its surroundings and that was tied to Italy's
enogastronomic traditions.
The heart of the project is a communal space from whose axis the customers can enter the residential units positioned at different angles; further down, there is the reception area where a restaurant, a wine cellar and other facilities with secondary functions have been placed. The square highlights the concept of community without renouncing to privacy and from there it is possible to access the panoramic viewpoint from where the valley below can be admired. The position of the buildings is determined by the morphology of the ground, making it possible for every housing unit to have an independent entrance.
The project includes 5 units, such as a revisitation of the local housing. Each residential block is on two levels: the day area on the ground floor and the night area in the mezzanine. The units look like telescopes from where the wide windows takes the customers closer to the outdoors, creating a connection between artificial and natural space. In addition to traditional materials such as wood and stone, there are some new ones such as corten steel, that bring tradition and innovation together with wide glazed surfaces.
RENDER

Studio DIM

CREDITS

Guido Bondielli Architects, Guido Giacomo Bondielli, Francesco Casile, Giovanni Cuciniello, Stefano Bozzarelli

STATUS

Competition Entry

PROGRAM

Masterplan